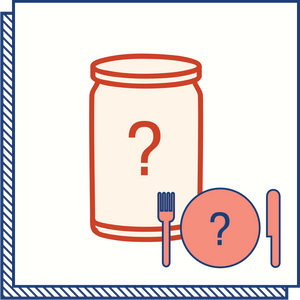 Orders close on THURSDAYS AT MIDNIGHT every week for deliveries/pickups from Wednesday-Friday the following week. Any orders made after this cut-off time will NOT be processed until the following week. If you wish to make a late order please email us to check if we are able to include it. Thankyou for your understanding!

-
Purchasing This Box Includes:

- 1 Recipe of your choice from our weekly Menu Calendar (choose from drop down menu above)
- 2 or 4 portions per recipe (choose from drop down menu above)

- All required ingredients* including seasonal fresh local produce, pre-measured dry ingredients, and freshly made gourmet sauces and toppings

- Free delivery! However, we don't deliver everywhere every day, so please choose from drop down menu above a day that corresponds to your address's  assigned Delivery Zone**! Unfortunately we are only able to make Box Creators from Wednesday-Friday.

*Extra Essential Pantry Items Required: Oil, Salt and Pepper.
**If you choose a day that we don't deliver to your area, we will move the delivery to the first suitable day available.

Subscriptions:
If you choose to subscribe to this Box Creator option, your subscription will be the same Recipe # you have chosen each week. The recipe will be different, but it may be similar, (i.e. a pasta, rice, noodle, bean based dish etc.) If you want a different recipe/s please email us each Thursday/Friday the week before your delivery to specify this so we can order the right amount of produce!

Allergens:
Our food is prepared in a kitchen that uses tree nuts, peanuts, sesame, and soy. If you have any severe allergies we recommend ordering a Box Creator and choosing recipes that are right for you. We do not cook any gluten or wheat in our kitchen, but we do package some dry goods that contain it. These are kept separate and we always clean all equipment after using it, so there is very minimal risk of gluten contamination of our other ingredients. We do not use any animal, insect or seafood products. 
This Box contains Gluten by default! For a Gluten Free Box Creator, please see our Gluten Free Range.